Description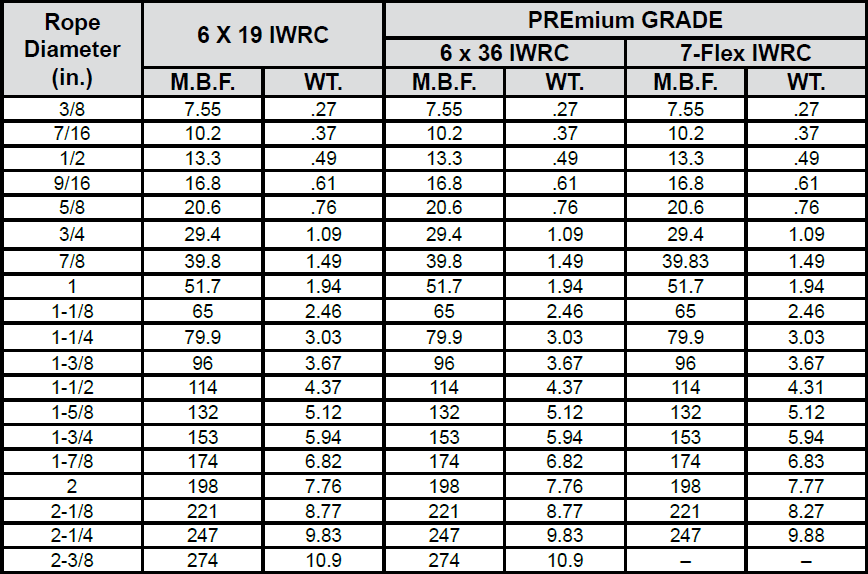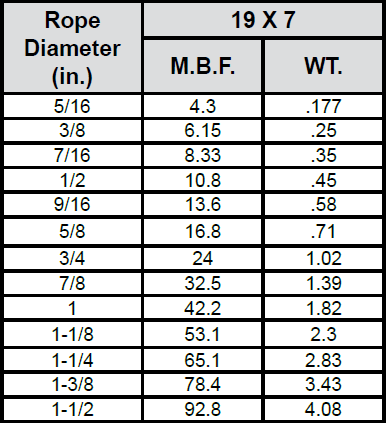 M.B.F. = Minimum Breaking Forces are listed in Tons of 2,000 pounds.
WT. = Approximate weight in pounds per foot.

Note: Minimum breaking forces apply only to new, unused PFV wire rope. Any performance specifications are conditional on proper rope size, construction, and grade; on proper design and maintenance of mechanical equipment on which wire rope products are used; and on proper storage, handling, use, maintenance and periodic inspection of such products during the period of use.