Description
Features & Benefits:
Voltages—115V, single-phase motors only.
Swivel top and bottom hooks with latches on standard suspensions.
Provided with grounded 3-prong plug for easy installation in any standard 115V outlet.
Aluminum housing provides lightweight and compact strength and portability. Weighs less than 25 lbs.
Upper and lower limit switches on chain models and upper paddle limit switch on wire rope model regulate load travel.
Electromagnetic brake is quick-acting for positive load control.
Thermal motor protection standard to prevent overheating.
Rated for intermittent-duty applications (10-minute run time per hour maximum).
LCC-05 chain container (shown) available for EMC models.
UL Listed
Lifetime warranty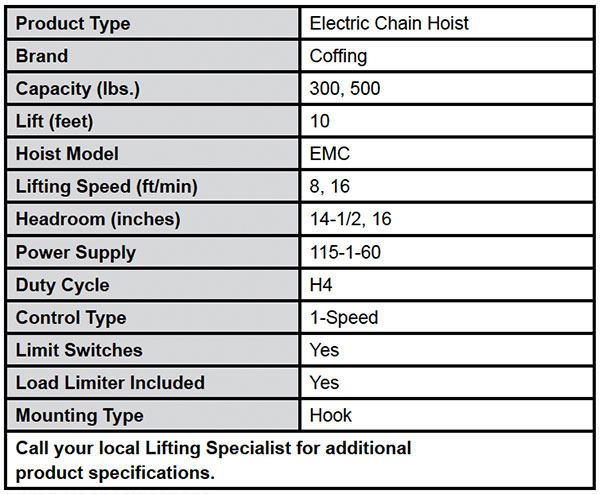 NEED HOIST REPAIR OR PARTS?
We do repairs in-house and stock a full line of parts.