Description
Fatigue Resistance. Improved fatigue properties are derived through the combination of the flexible 19 x 19 construction and die drawn strands. The drawn strand surfaces minimize the interstrand and interlayer nicking that take place in round rotation-resistant ropes.
Abrasion Resistance. Die drawn ropes provide improved abrasion resistance as compared with round wire ropes because of the greater wire and strand bearing surfaces contacting sheaves and drums.
Resistance to Drum Crushing. SFP 19 wire ropes are resistant to the effects of drum crushing due to the compacted strands and smoothness of the rope surface.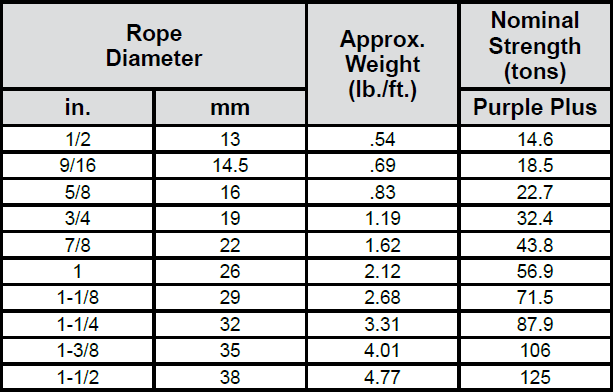 Note: 5/8 and below 19 x 7 construction; 3/4 and larger 19 x 19 construction